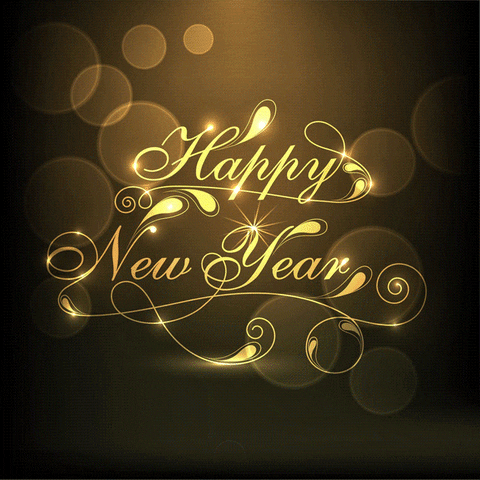 It's hard to believe it's 2018. Where did the time go? It seems like only yesterday 2017 had just begun. Looking back at where I was this time last year, I cannot believe how much my life has changed. I'd just started working at a job I enjoy, but I was still trying to figure out what I really wanted  to do with myself. I was writing, but it was just fanfiction. It was something to indulge my creative side without putting myself out there.
I will never forget what set me on the path I am now on. Or who helped to put me there. I downloaded a book from Instafreebie. The title and cover caught my eye so I decided to give it a shot. Power Play, by the very talented Maria Luis. Little did I know that a) I was going to love the book, b) it was her debut book (I had a hard time wrapping my head around that when I found out, because it was so good), and c) it was going to lead me to a wonderful friendship. After I devoured Power Play, I messaged Maria to tell her how much I'd loved the book. We started talking in emails, then on facebook messenger. I eventually told her I liked to write, that I'd written a lot of fanfiction, but I had this idea in my head, an idea that I wasn't sure about, because, despite having readers on fanfiction tell me how great a writer I was, I wasn't sure I could actually DO it. She told me I could. She encouraged me to get the story that was in my head out there, and offered to read it and give me an honest opinion. I sent her my first book, Wild Lilies, in chunks. It was only going to be one book, and then it grew into others as secondary characters came to life for me. When I began to doubt I was good enough, that my story was good enough, she told me, point blank, that it was. Every step of this journey I have taken, she has encouraged me. 
Through Maria I have met other amazing women qho have become part of my tribe, part of my foundation. They encourage me to keep going, to keep reaching for that dream. The dream of one day being a full-time author. When I start to feel doubts, when I start to feel discouraged, when I start to wonder if I'm wasting my time, because I see others doing better with their sales, these amazing women remind me that I AM good enough, that my BOOKS are good enough. They remind me that everyone starts at the bottom and has to work their way up. Their friendship, their encouragement, their support, are gifts I will treasure for the rest of my life. I won;'t put their names in here, because I will not violate their privacy that way, but they know who they are. They know how much their friendship means to me because I've told them.
Looking ahead to 2018, I have set some goals for myself that I know I will acheive. For years I didn't do 'New Year resolutions' because it was always the same generic thing everyone else says 'Eat better/lose weight', and I never stuck to it. This year is so very different. An author I follow asked some fellow authors, and her readers, if they had just one word to describe 2018, what would it be. My word is Determination. The determination to write, even if it's only a few sentences, every day, and get my books out there. The determination to succeed. So here are my goals for 2018:
- Get the first six books in my NOLA Shifters Series published. (I am almost halfway to this goal already, with book 3 waiting to go to the editor)
-Get at least one standalone romance published. (I have several started and 2 are well on their way. We'll see which one of them, or both, gets published before the end of the year)
-Get at least the first book in my Bayou Kings Hockey series published. (Again, it is on it's way as I am already writing it)
-Focus on bettering my writing and marketing my books to increase attention and sales.
Can I do the above? You betcha! Will it be easy? Some, yes, some, maybe not. But that doesn't matter. I have the determination to succeed and I will reach my goals by December 31, 2018.
Here's to an amazing year! 
I wish all of you the best year yet. May 2018 be filled with laughter, love, happiness, good friends, family, and tons of success in everything you do!
~Angel
Please reload
I'm busy working on my blog posts. Watch this space!
Please reload